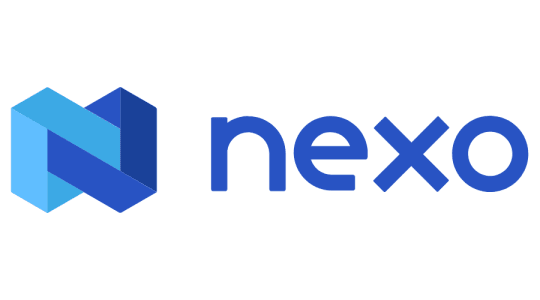 Nexo Withdrawal Fees of Nov 2023
Crypto withdrawals on all supported networks (except for the Bitcoin and Ethereum networks) are completely free, regardless of loyalty tier.
For withdrawals on the Bitcoin or Ethereum networks, you will have to pay the network fees, which are variable, and depend on the network at the time of withdrawal. Before submitting your withdrawal, you will be able to see the cost of the withdrawal fee on Nexo.
Users who qualify for the Platinum loyalty tier (have at least a 10% ratio of NEXO Tokens to rest of your portfolio), get one free withdrawal per month on either the Bitcoin network, or the Ethereum network. This counter resets on the first calendar day of each month.
All internal cryptocurrency transfers (withdrawals that occur between Nexo accounts), are free of charge, instant, and unlimited. They do not count towards the one free Bitcoin / Ethereum network withdrawal per month of Platinum users.
Which Blockchain Networks Does Nexo Support?
Some assets can be withdrawn on multiple networks. For instance, to withdraw MATIC, you can use the Ethereum (ERC-20) network or the Polygon network. Here is a list of the supported networks for each asset.
For assets that support multiple networks, you may be able to save on fees by using a network that Nexo doesn't charge a withdrawal fee for. Of course, make sure to use a network that your receiving wallet supports.
Note: Some assets are considered "limited assets" on Nexo. These are assets that cannot be deposited or withdrawn directly, just bought or sold through the Nexo exchange. Here is a list showing which assets are limited.
What Are the Nexo Withdrawal Limits?
The Nexo Savings Wallet has a maximum withdrawal limit of $500,000 per 24 hours for cryptocurrencies and $100,000 per 24 hours for bank transfers. Withdrawing from the Nexo Credit Line Wallet has a max of $2,000,000 per 24 hours for cryptocurrencies. These limits reset 24 hours after your last withdrawal.

The minimum Nexo withdrawal limits depend on the asset. Here is a list of the min withdrawal amounts by asset.
Note: Nexo requires you to verify your identity before you can transfer to or from your Nexo account.
*Nexo is no longer available for earning interest in the United States
---
---
Nexo Sign Up Bonus - $25 in BTC
1) Sign up through this referral link. 2) Complete Advanced Verification. 3) Top up (deposit) at least $100 of any supported asset. 4) Must keep porfolio above $100 for at least 30 days. You'll earn $25 in BTC.
Some content may contain affiliate links, meaning that for referring you, we may receive a commission. This is at no cost to you, and may provide you with a bonus / discount as part of the referral offer.